For Your Nonprofit
Enhance the quality and outcomes of your youth-serving programming through yoga today for a happier and healthier tomorrow.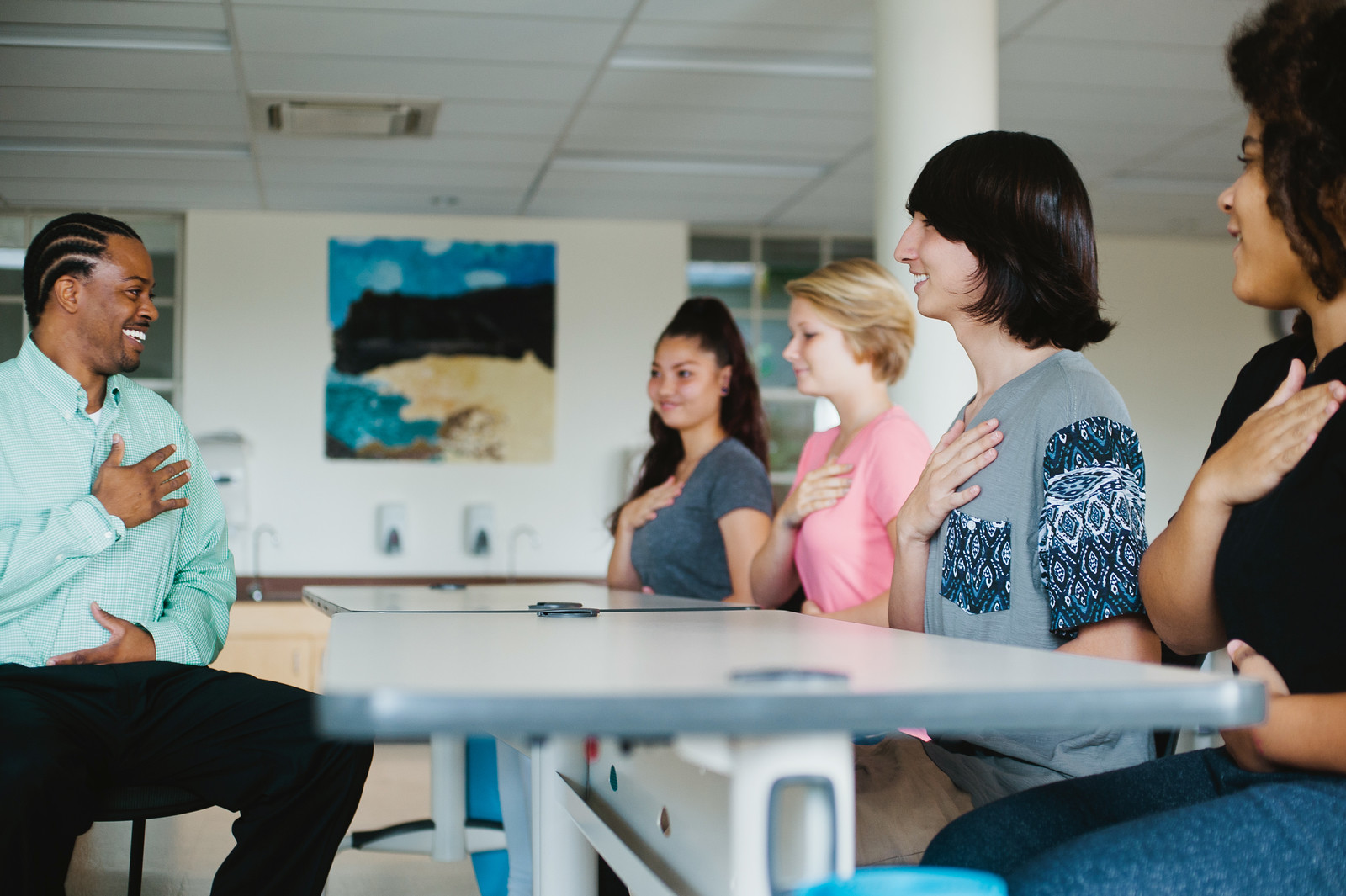 Our programs provide nonprofits with practical tools and activities to help staff better connect with the youth you serve, all while planting the seeds for lifelong health and wellness.
Whether your organization provides during school programming, after school programming, summer camps, tutoring, or life skills development, our classes are adaptable to any setting and enjoyable for youth of any age, from Pre-K through High School.
training for staff
On-site or online training to empower your staff

Focus on the skills and confidence to facilitate and lead yoga and mindfulness classes for youth

Taught by certified Yoga Ed. Trainers

Customized to meet the specific needs of your organization
Examples of Past Trainings: Chair Yoga for Children and Teens, Mat Yoga for Children and Teens, Trauma-Informed Yoga for Youth
Classes for Students
Online classes to fit your schedule, ranging from 3 – 60 minutes long

Meets National PE and Health Standards, includes lesson plans and assessments

Available on multiple devices (interactive white boards, TV screens, computers, iPads)

No extra equipment or experience necessary
Supporting Brighter Futures for Youth
With Yoga Ed., you can enrich the relationships between your staff and the children and teens you serve, while providing engaging and fun activities to boost the physical, mental, emotional, and social well being of youth grades Pre-K to 12. Providing youth with yoga tools can have a profound positive effect on how they relate to themselves, their peers, and the adults in their life, leading to a brighter future.
Building Capacity through Partnership
Explore how nonprofits nationwide are investing in sustainability and maximizing their impact on community health with Yoga Ed. programs.
Contact Us
Connect with a team member to discuss how we can support your nonprofit.
Please complete the form below