The team behind the scenes.
We are a talented team from diverse backgrounds with a shared dream: to change education through the practice of yoga. Powered by our core values, we lead and deliver with integrity, innovation, and sustainability in mind. We do the work we love and we love the work we do.
Brynne Caleda, M.Ed., E-RYT is a leader in the field of yoga education. As CEO of Yoga Ed., Brynne champions the efficacy of innovative, evidence-based yoga programs for schools to establish lifelong foundations for student's fitness, wellness, and productivity. Over the past decade, Brynne has worked closely with educators, health professionals, and parents to enrich school communities with yoga tools to more authentically and effectively teach to their students and children. A pioneer of yoga education in Hawaii, Brynne is also the founder of Stretch Your Imagination, a non-profit that creates sustainable yoga programs for Hawaii's schools.
When not at home in paradise with her children, you can find Brynne leading trainings and empowering educators to integrate yoga into schools across Europe, Asia, and the United States.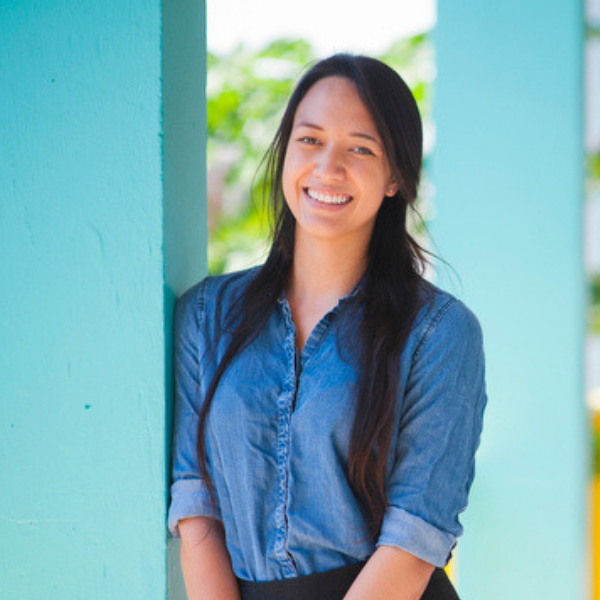 An enthusiastic strategist, Julia believes that every great movement is powered by a strong idea and a dedicated team of problem solvers. Deeply inspired to cultivate healthier schools through mindfulness and movement, Julia scales Yoga Ed. operations by leveraging data-driven technology to drive strategic growth. Julia brings her passion for and experience with full-stack web development to support Yoga Ed.'s online presence.
Before Yoga Ed., Julia's endeavors included global arts education, international humanitarian relief, and conducting research on mindfulness practices in education. Julia graduated with a degree in Human Biology with a focus on the Brain and Behavior from Brown University.
Akiko McLeod is a keen educator, yoga practitioner, and mother of two. Fluent in English and Japanese, Akiko has taught in various educational settings, from schools to cultural centers, for the past decade. Born and raised in Yokohama, Akiko found her passion while teaching English as a Second Language to children in Japan, realizing how impactful working with children was for the teacher as well as the student. Inspired by her experience and motivated to increase her impact through yoga, Akiko completed her Yoga Ed. certification at Yoga Generation in Japan and RYT 200 through Trinity Yoga in Edmonton, Canada.
Known for her sunshine smile, Akiko now channels her enthusiasm for education into teaching yoga to children and adults in her community. Her mission is to plant seeds of yoga education and root them deeply in communities in Canada, Japan, Hawaii, and beyond. Akiko currently resides in Edmonton, Canada with her husband and two children.